Join the Lazar Spinal Care Team!
We believe families deserve to live effective lives without
the distractions of pain and poor health.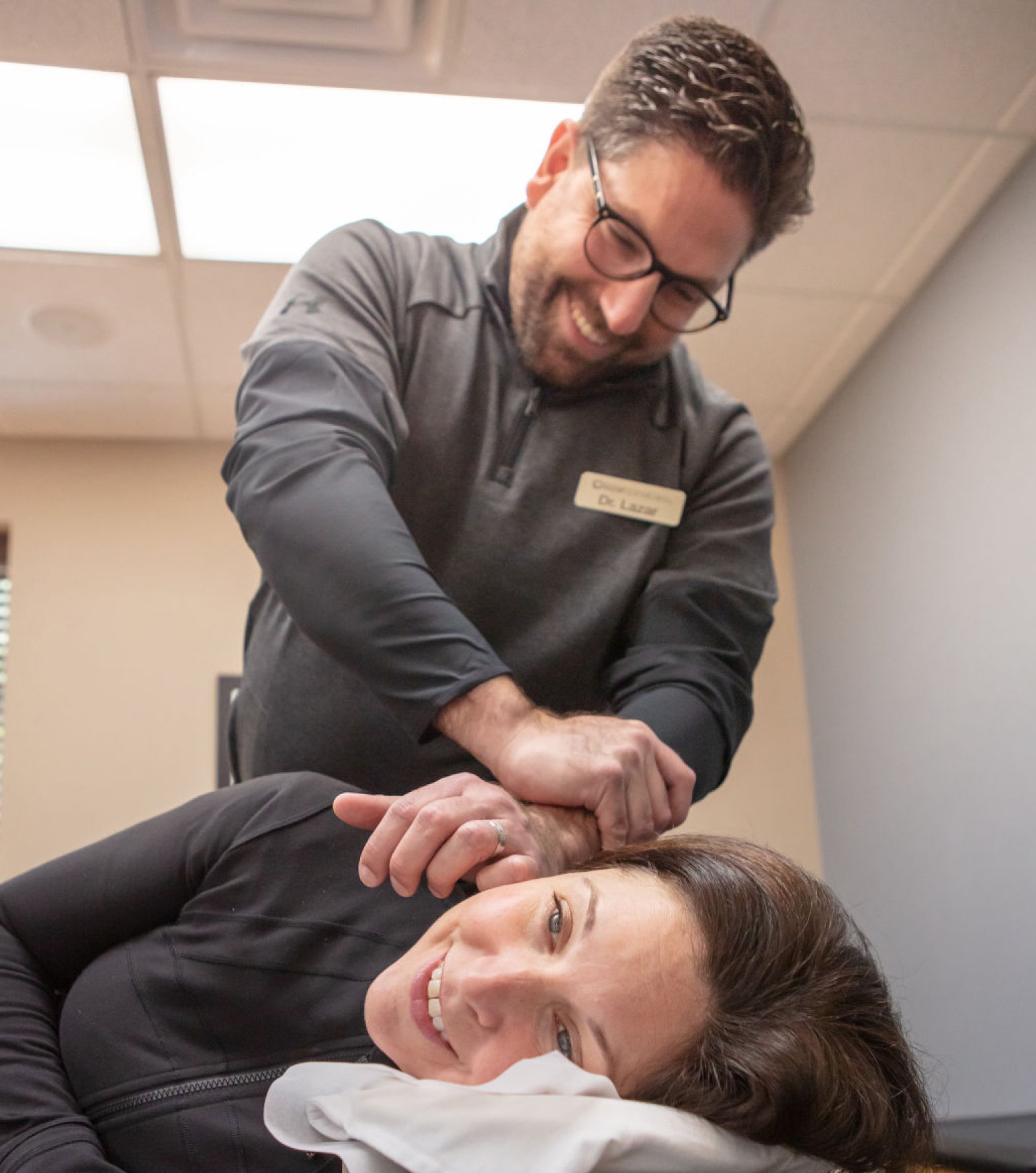 Whether it's migraines, virtigo, autism, sciatica, lower back pain, or other types of pain, we know you've tried everything and are tired of falling through the cracks of the medical system to find relief.

You've spent weeks or months trying every drug you can, and have even had conversations about surgery or other invasive treatments to get better.

The problem is, these solutions are designed only to treat the symptoms and not get to the root of your actual problem.

You've been chasing symptoms and your problem just keeps getting worse which makes you feel frustrated.

Dr. Jonathan Lazar established Lazar Spinal Care in 2008. He wanted to do things differently. He wanted to attract people who were sick and tired of being sick and tired into a place that was different. He believes it is your God-given right to get better (if you have a problem), stay well, and feel alive.

People are used to traveling to Ann Arbor for the best care in the world, so we thought we'd fit right in. The average upper cervical patient in the United States travels 150 miles.





Associate Doctor
ANN ARBOR, MI
THRIVING Upper Cervical Cash Practice looking for MI licensed DC to join our team in beautiful Ann Arbor. We are blessed with patients who value their health, chiropractic, and our care. We need help to handle all the growth.

Chiropractic Technician
ANN ARBOR, MI
We are looking for a super energetic, highly motivated Chiropractic Assistant to join our growing team. This is a full-time (36 hours/week) and long-term position. Job duties include assisting the doctors and team with all aspects of the office.